Keg Grove Brewing Company Tapping Into Community's Roots
As legend has it, Bloomington's early nineteenth century settlers called the area Keg Grove after Indians found a keg of whiskey hidden among the trees.
Historical record or tall tale, Jeff Mroz took a shine to the story--enough to name his brewery after it. It's a kind of homage to the community that helped make Keg Grove Brewing Company a reality.
Renovations are underway at the facility that will take Mroz and fellow founders Mike Hoff and Tyler Cox from brewing in Mroz's garage to a microbrewery, which is set to open in May. The 3,840 square foot space will house both brewing equipment and a bar, taproom and mezzanine with combined seating for around 50-60.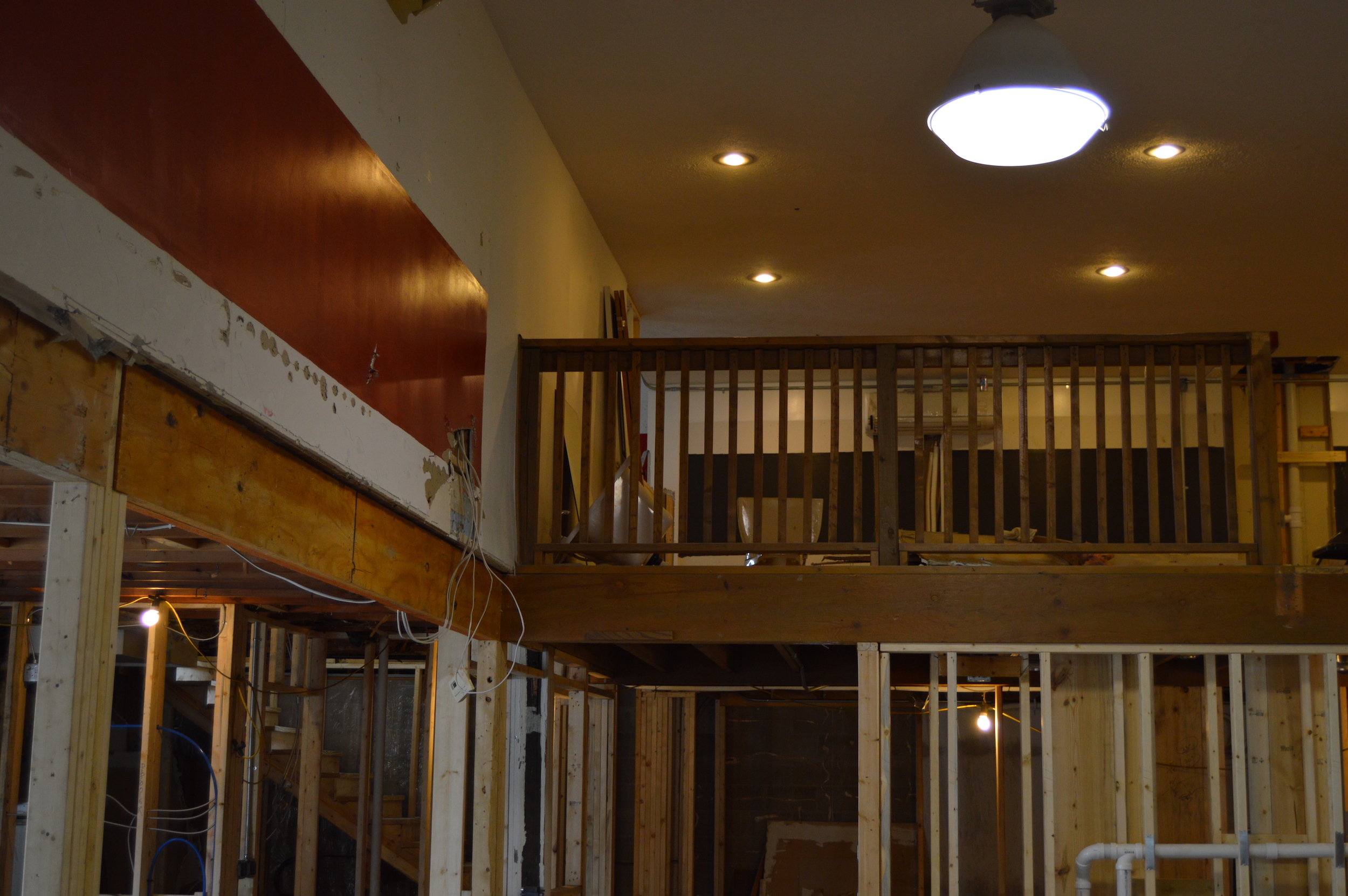 Mroz, a transplant from Buffalo, New York, said learning about the property inspired him to dig into the area's rich history.
The building at 712 E. Empire Street once served as the main office of Lumber Lane, when owner Erik Prenzler said trains brought the lumber right into the yard, long before Constitution Trail was laid over the tracks. The lot also backs up to White's Place, one of Bloomington's major historic neighborhoods.
"Last week we learned their entrance gateway actually has a piece of the original McLean County Courthouse in it from before the Great Fire of 1900," said Mroz. "Those little things are so cool."
With Keg Grove lined up as the area's fourth craft brewery, Hoff says the community finally has a proper supply of local offerings.
"It was very underserved for a long time. I mean, there was Destihl and that was it."
There was, however, plenty of activity at Bryan Ballard's "Hop Shoppe," the Bloomington home brewing supply store where Mroz got his start five years ago.
Cox started brewing with Mroz after they met at a few events at the elementary school where Mroz teaches. Hoff later joined them when he heard his neighbor two doors down, Jeff Mroz, was brewing beer.
Ballard eventually closed his shop to open Normal's White Oak Brewing in 2015. Two years later, Lil Beaver Brewery on Currency Drive opened in Bloomington.
"It's been described by one of our good friends as getting into not only your local brewery but your neighborhood brewery," said Hoff. That's good news for craft beer lovers in BloNo: "No matter where you are in town, you're close to a brewery."
On opening day Keg Grove will be pouring "The Duke" Cream Ale, its first full-grain brew and most popular recipe, alongside a lineup of other "gateway" beers--lighter, easy-going flavors that appeal to a wider audience.
That's not to say Keg Grove has nothing to offer the craft beer connoisseur.
"There will be some interesting things that people probably haven't seen before," said Hoff, such as brews made with a certain iconic Central Illinois crop.
Mroz said using corn is pretty out of the box, even for craft brewers. "It's like my Frankenstein. It's smoother with a little sweetness."
While the goal is to locally source as many ingredients as possible to make Keg Grove brews, Hoff said that'll take some time to develop.
"The craft beer movement took off, but what they're starting to call craft malting, which is doing the grain processing on a local scale, is still trying to catch up." Mroz said the same is true of hops, another brewing staple.
In the meantime, Mroz and Hoff say they'll do their best to support the community in other ways.
They not only partner with other local businesses wherever they can, but also take the time to contribute to local charities. So far they've distributed holiday meals with Midwest Food Bank, built beds with The Tool Library and donated tickets to the brewery's soft opening for raffles supporting the Illinois Make-a-Wish Foundation and Illinois Law Enforcement Torch Run for Special Olympics Illinois.
Hoff says it's all there in the brewery's admittedly oxymoronic slogan.
"Community first, beer first...it just encapsulates what we're about."
Hoff said the best way to keep up with Keg Grove until opening day is to find them online.