State Farm Closing Downtown Building: Everything You Need to Know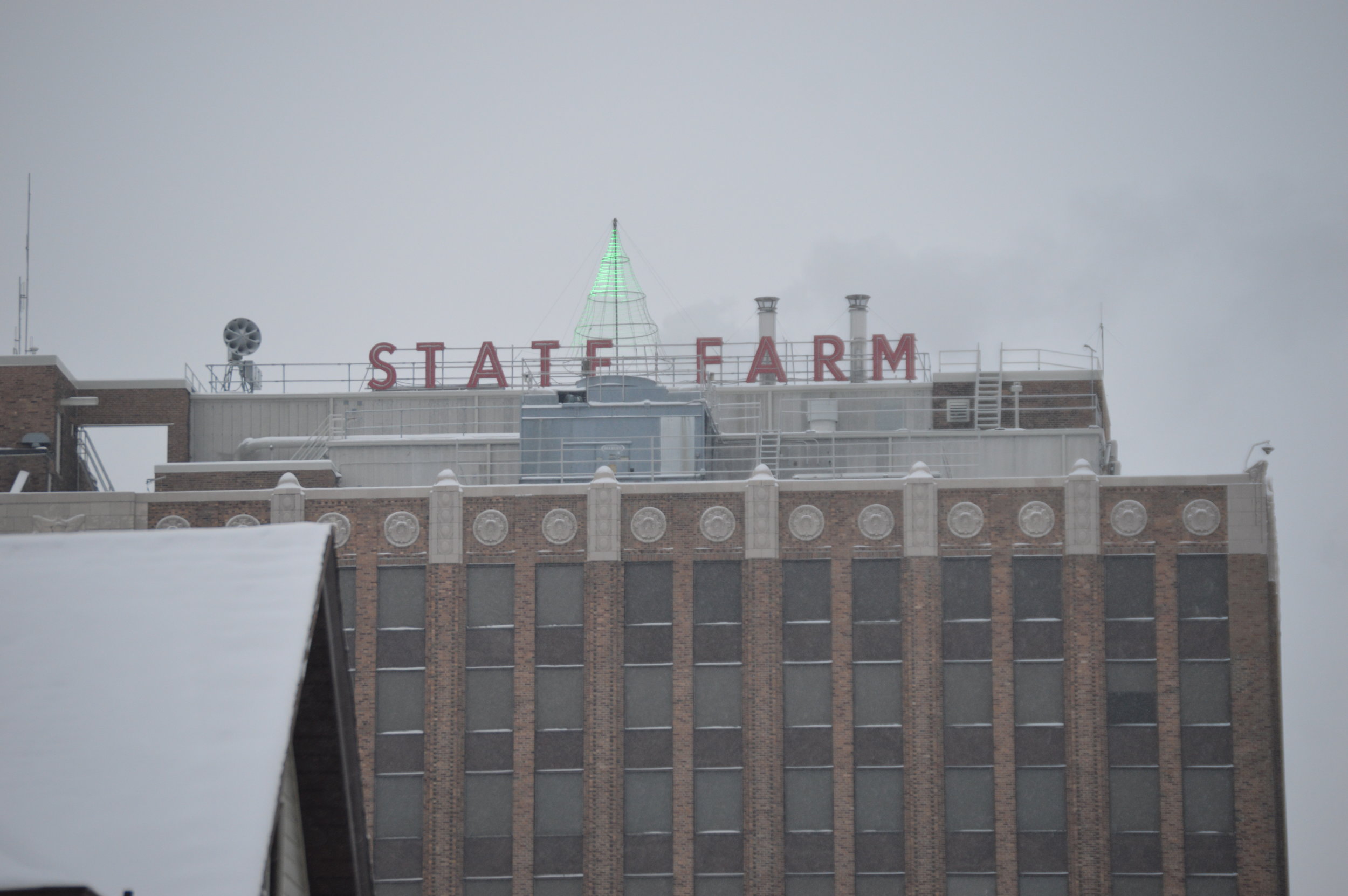 State Farm will close the building at the end of the month.
After almost 90 years in Downtown Bloomington, State Farm will close its former corporate headquarters by the end of the month.
This is the latest move in State Farm's company-wide restructuring efforts.
The insurance giant announced in May it would close 11 facilities across the U.S. over four years beginning in 2018, with 4,200 employees relocating to the company's Bloomington headquarters and regional hubs.
"We have to evolve as a company so we can continue to stay here and be a thriving business," said State Farm spokesperson Missy Dundov. "This is just a way of keeping our company changing with the times."
State Farm has been renovating its Main Corporate and Corporate South offices to "build more collaborative spaces," a challenge in the Downtown Building's segmented offices and narrow structure, Dundov said. "It was decided that this building isn't really conducive to that type of work."
Dundov said State Farm has moved between 250 and 350 employees from Downtown over the last 4-5 years while the building underwent fire and sprinkler system upgrades. Those employees were not part of the recent consolidation of the company's IT department, and represented various departments, Dundov said.
The remaining 150 employees will leave the building by the end of the month.
At 15,000 employees, Dundov said State Farm has its highest company-wide employee count in Bloomington and plans to keep it that way.
State Farm will not return any employees to the Downtown location, Dundov said. While the company isn't sure how it might utilize the building in the future, the building is not for sale at this time.
"We do understand the legacy of that building. We appreciate that, and we don't want to lose that."
State farm continues to make security, office space and wiring updates at all of its other main Bloomington employment centers, Dundov said.