Small Business Saturday Sales Stand Out in BloNo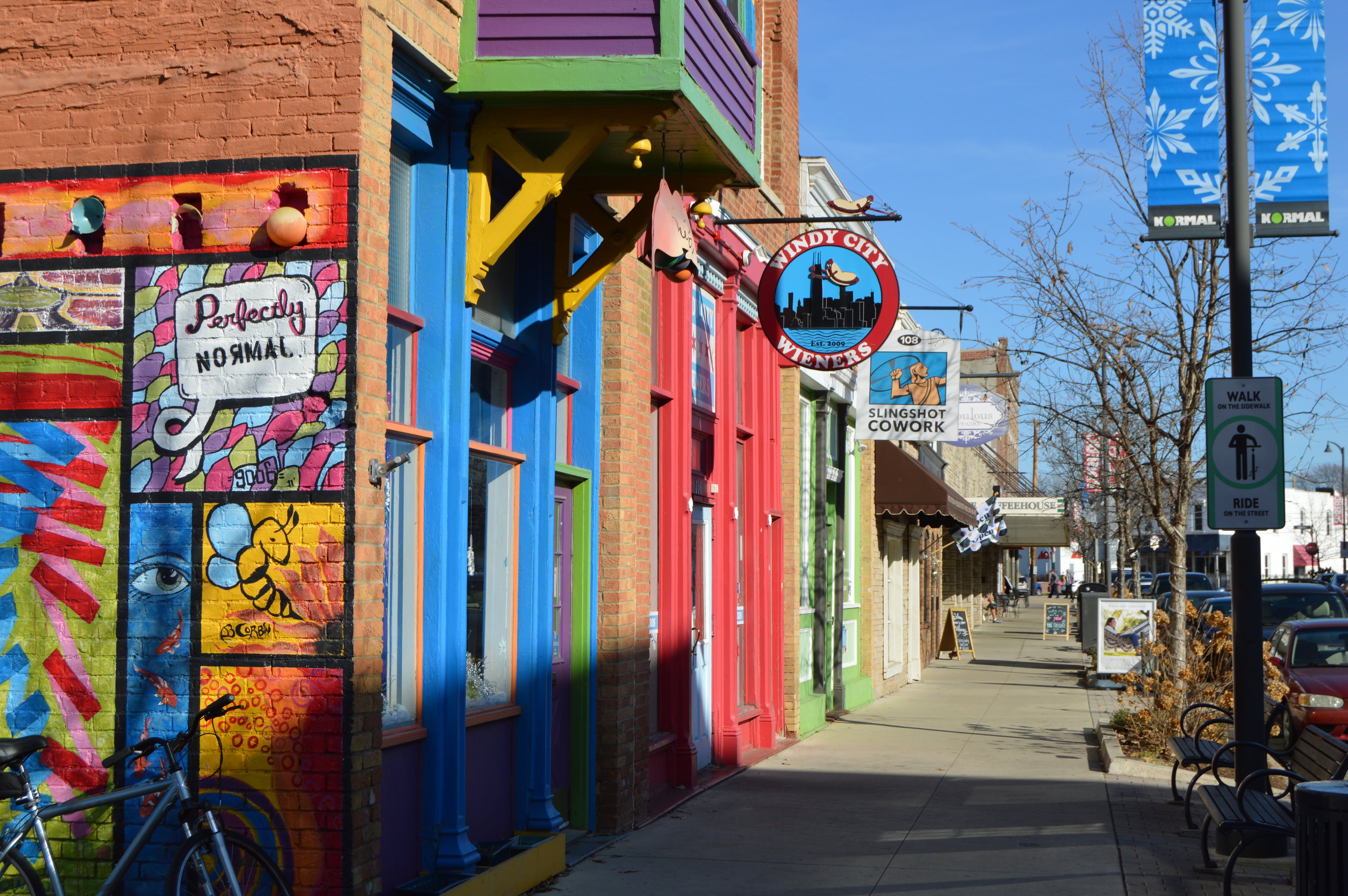 Black Friday wasn't the only big shopping day in the twin cities.
Lisa Hoffbauer, manager at Uptown Gifts and Accessories in Normal, said customers lined up at the door for six hours straight on November 25.
On Black Friday, shoppers follow the best deals to save on holiday shopping. But Small Business Saturday is "genuinely about people coming out to support local business," Hoffbauer said.
American Express started the tradition in 2010 to help local spots attract new customers. Business owners across Bloomington-Normal seem to agree that it's working. According to the 2017 Small Business Saturday 50-State Survey, conducted by Morning Consult on behalf of American Express and the National Federation of Independent Businesses, 64 percent of Illinoisans said they shop local on Small Business Saturday for that very reason: they enjoy supporting their community.
"We have connections with small businesses," said Sally Heffernen, economic development director for the Town of Normal. "The owners live in the community. Their kids go to school with your kids. They go to your church, and they're part of your social organization. So we know that by promoting them, we're promoting our neighbors."
Across the nation, an estimated 108 million Americans shopped or dined at local, independently-owned businesses on Small Business Saturday this year, according to another survey by American Express and NFIB. That's down slightly from last year's 112 million turnout, but the numbers still represent forty-three percent of American adults.
Heffernan said Uptown businesses were pleased with the overall customer response to Small Business Saturday. "Several of them told me it's always their biggest event of the year," she explained. To make the day a success, the Town of Normal promotes Uptown as a small business district with a variety of shopping and dining options. The area also offers unique attractions such as The Normal Theater and Children's Discovery Museum. "Anything that brings people to Uptown Normal also brings people into our small businesses," Heffernan said.
Jeff Wilson, co-owner of North Street Records, also saw success on Small Business Saturday. The fourteen-year-old record store, which sits across the street from Uptown Gifts, predates Small Business Saturday by four years. "I think people have more awareness of Small Business Saturday (now), especially because of other days like Cyber Monday and Giving Tuesday," he said. "Since it's been around longer, more people know about it."
Wilson says North Street Records fills a unique niche as a small business, a draw for 23 percent of Illinoisans in the 50-State Survey. "A small store like mine is the only place you're going to find vintage, cool records," he said. "You can't really walk into a mall and buy that kind of stuff."
Business owners across Bloomington-Normal seem to agree. In Downtown Bloomington, store owner Jamie Mathy saw the second busiest day on record for Red Raccoon Games on Small Business Saturday.
"Small Business Saturday is definitely growing," said Mathy, who also serves as Ward 1 alderman for the City of Bloomington. "There were tons of families walking around. They walked down the street from store to store, having a great time and enjoying themselves."
Mathy believes that, in addition to patronizing Uptown Normal, shoppers also made Downtown Bloomington a Small Business Saturday destination. It appears that many people opted to support small businesses rather than chase the weekend bargains at big-box stores.
"We are working on what the industry calls experiential retail. That means providing many other reasons to shop here than just the price," Mathy explained. Hauffbauer agreed, mentioning the many "extras" customers receive by shopping local. These include free treats, gift wrapping, and the perks of having a personal relationship with the owner.
"No matter how heavily small businesses and their communities market themselves," says Mathy, "they will always have to contend with the convenience of online shopping."
"It's becoming particularly important because, from a city point of view. When you shop online the city loses its portion of the sales tax," he said. The lost revenue from sales tax means less funding for roadways, police, and fire departments in cities across Illinois. "Not only is (shopping local) good for small business, it helps our city. Then we can have a nice place to live."
While Small Business Saturday has grown into a national holiday shopping tradition, the Shop Small movement encourages consumers to visit local spots year-round. Among respondents in the 2017 Small Business Saturday Consumer Insights Survey who were aware of Small Business Saturday, approximately 84 percent said the day inspires them to shop small all year. With dozens of small businesses in Uptown and Downtown alone, finding a new favorite place to shop in Bloomington-Normal is a walk in the park--or down the street.