CEFCU Pays Members a $40 Million Extraordinary Dividend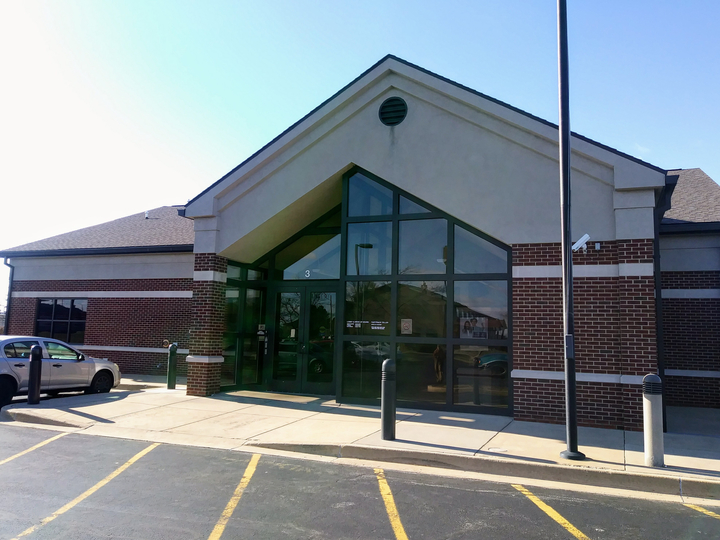 CEFCU Members Receive an Early Christmas Gift
Peoria-based Citizens Equity First Credit Union paid out a $40 million extraordinary dividend to its members this month.
Unlike banks, which operate as for-profit businesses, credit unions are not-for-profit financial cooperatives where members are also owners. Banks issue stock and pay dividends to shareholders, while credit unions return profits to member-owners in the form of lower loan rates, reduced fees and higher savings rates.
"When CEFCU has a great year, those earnings are returned to members in the form of an extraordinary dividend," said CEFCU President and CEO Mark Spenny.
Extraordinary dividends are issued outside of regular savings dividends, Spenny explained. All members, including businesses, churches and non-profit organizations, were eligible to receive a portion of the extraordinary dividend.
In calculating the amount each member received, Spenny said CEFCU used savings dividends earned across all types of savings accounts (including Money Market accounts, certificates and Dividend Checking) and loan interest (including all loan types like vehicle loans, home loans and CEFCU MasterCard credit cards) paid during the first 11 months of the year.
Funds from the extraordinary dividend were deposited into members' savings accounts on December 11, according to a CEFCU press release.
"After the dividends were deposited, we reached out to our Facebook community and asked if members had any plans for their dividend," said Spenny. "Some members said they planned to save it for a rainy day, while others had exciting plans, like taking a weekend trip or doing some extra Christmas shopping." Spenny shared more members' stories in a promotional video.
Spenny said the credit union has returned $230 million in extraordinary dividends to its members over the last 18 years. That includes $40 million dividends distributed in 2014, 2015 and 2017. The extraordinary dividend in 2016 was $35 million.
Because they are not-for-profit organizations, credit unions are also exempt from paying income tax. House representatives reaffirmed the exemption with the passing of The Tax Cuts and Jobs Act on the 11th of November.
Spenny noted that credit unions are not exempt from other taxes, including Illinois state sales tax, local property taxes and payroll taxes. Credit union employees pay federal income tax and Medicare and Social Security taxes as well.
"The property taxes CEFCU pays directly benefit area schools," Spenny added. "In addition, CEFCU supports a variety of educational projects and programs throughout the area."
According to Spenny, nearly 18,000 households in McLean County include at least one CEFCU member. The credit union opened its third Bloomington-Normal member facility in March at 1114 S. Veterans Parkway in Bloomington.
CEFCU's assets total nearly $5.8 billion, with over 327,000 members served at member facilities in Illinois and California.
Photo Credit: Breanna Grow for AdaptBN