Board Game Retailer Seeing a Boom in Bloomington
Red Raccoon Games owner Jamie Mathy discusses the future of gaming.
When the thrill of video games met the power of the Internet, the gaming industry was forever changed. Over the last three years, Bloomington game shop owner Jamie Mathy says board games have undergone a similar evolution.
Jamie and his wife Kelly bought Gryfalia's Aerie in Downtown Bloomington in 2014, renaming the store Red Raccoon Games the next year. Just three years later, Mathy says board games are riding an "industry high."
While many experts express concerns about the negative effects of video games, the benefits of playing board games are also well-documented. From promoting positive family and social interactions to stimulating cognitive development, board games provide players a way to improve multiple areas of wellness while having fun.
The board game market is expected to grow at a compound annual growth rate of nine percent from 2016 to 2022, according to Business Insider. Mathy says Kickstarter, an online fundraising platform, is directly responsible for the rising number of games available.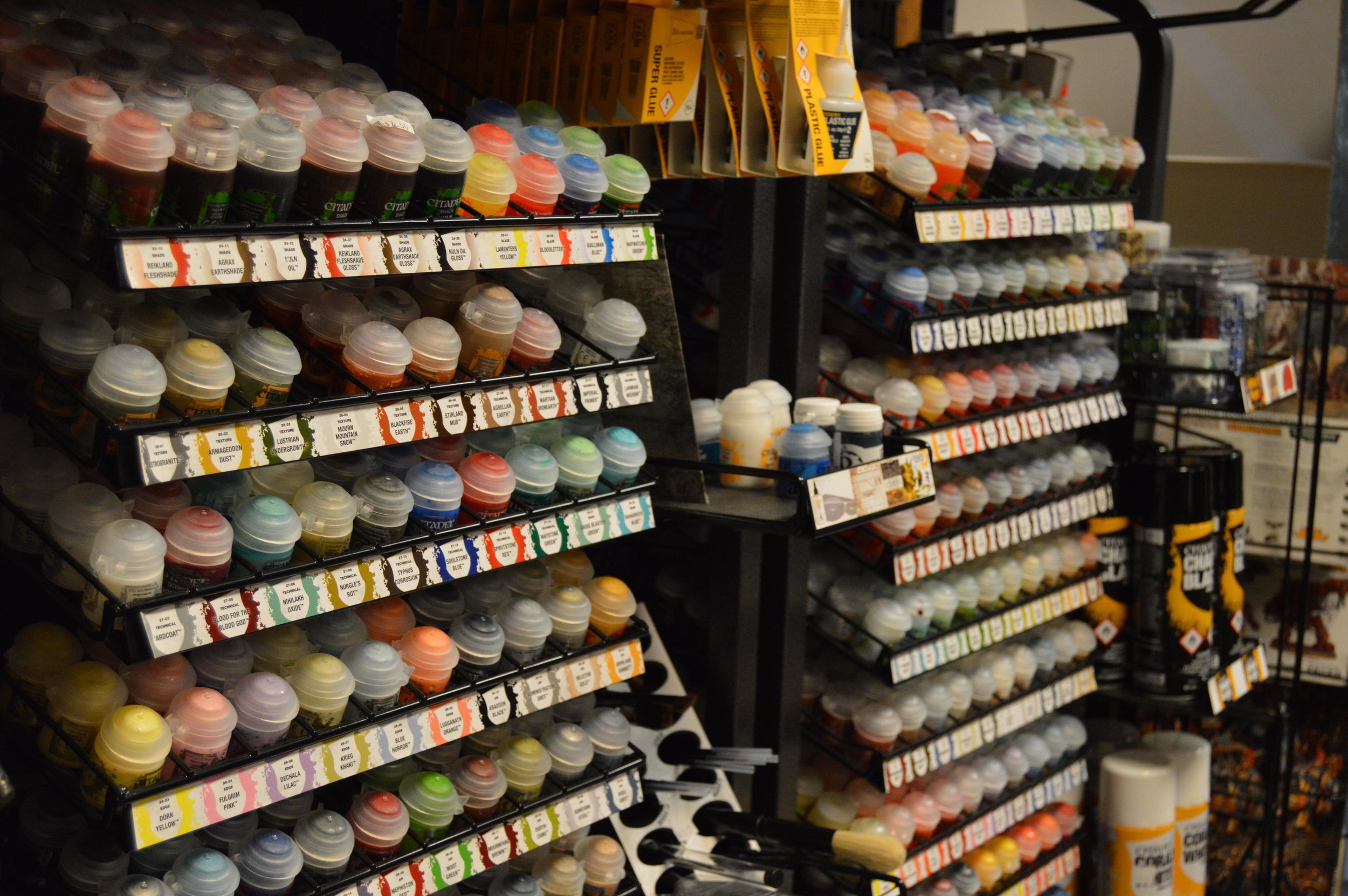 "With Kickstarter, anybody can be a publisher now," said Mathy. Game developers can use Kickstarter to raise the funds to publish their games. That means rather than a few publishers with 20 to 30 titles dominating the market, masses of independent game developers each publish a single, niche title.
Jay Sigler, a games expert at Red Raccoon, sees this as a boon to players.
"It is a most exciting time to explore games right now," said Sigler. "Independent developers have access to funds now to create high-quality experiences. Kickstarter, Indiegogo and other sites like them create a wellspring of creativity."
Aaron Houssian, a user experience researcher at State Farm, has been coming to Red Raccoon most Wednesday nights for the last three-and-a-half years to play tabletop games with coworkers.
While some people only think of classics like Monopoly when they think about board games, Houssian says "there's a game out there for everyone." From Firefly to fashion design, board games can appeal to a variety of interests. "There are other things out there that people just don't know about yet."
The abundance of available titles also means Mathy has to sort through thousands of games to decide which ones will appeal to his customers. "Last year there were 3,600 new games," he said. "We try to be a little bit choosy…and get a pulse on things, and we probably still brought in 600 new games."
Mathy and the Red Raccoon game experts make a point to learn new games before selling them to the public. That becomes a challenge when there are sixteen new games in a single week.
Some games Mathy never even gets to open. One publisher limited the number of games a single store could purchase. When all of them were preordered, the games went straight from the shelf to the customers.
"It's good from a sales perspective, but it can be challenging as far as, 'How does it play?'" he said. "I don't know. I didn't get a demo copy."
If a developer doesn't have the funds or infrastructure to distribute its games nationally, shop owners like Mathy have a tough time stocking the games their customers want.
Increased competition from online vendors makes navigating the new games market more complicated for small games shops.
"In the three years that I've had the store, we've had problems with massive online retailers having a race to the bottom lowest price, which is affecting our sales more now than it used to," said Mathy.
He explained Amazon uses artificial intelligence algorithms to set its prices, while online specialty game stores watch Amazon and manually set their prices lower, sending game prices on a downward spiral.
As more people take advantage of the convenience of online shopping, physical game stores need to offer other incentives to draw players through their doors. Mathy refers to this new reality as "experiential retail."
His store is more than a place to buy games; it's also a place to play games.
The shop hosts several groups throughout the week for role-playing games, card games, miniature games and more. Players can also choose a game from the demo rack, which includes over 100 games, to learn how to play with a game expert like Sigler.
"This has become a lot of people's social nexus for finding people who want to play games similar to what they want to play," said Mathy.
Despite the changes, at their core, board games are still about playing together.
"(Tabletop games) are a wonderful vehicle for getting along with people of all abilities," said Sigler. "If someone can't walk, read, hear or move, you can communicate through a game."
That focus on inclusiveness is part of the experience Mathy strives to offer in his shop: a safe space for everyone.
"We don't care if you have a speech impediment, a physical disability or a cognitive disability," he said. "All we care about is, are you willing to play a game and have fun doing it?"